Thank you! Your download is in your inbox!
Thanks for taking the first step to fix your body so you can keep playing the game you love with no pain. Your free PDF and warm-up videos will be sent to your inbox momentarily. But don't stop there! Read below to learn how you can swing even better!...
Join Pain-Free Performance today, before it's too late & get the Mobility, Range of Motion & Body Mastery needed to stop limping into the 19th hole. Address your movement challenges and finally get the swings you want.  Join Performance Coaches Kyle, Chris, Nick, Justin & other Movement Health leaders on this incredible journey to your BEST ROUND EVER! 
PLUS 2 AWESOME BONUSES! Golfers of any age or stage will benefit from this program.
1/1 virtual physical assessment
Meet with one of our Performance Coaches to start your journey. We'll look at how you move and direct you to start your journey.
Guided digital program - 90 days access
Your body parts are all interconnected. Our program includes more than 1000 videos, organized by body part to guide you through the process that allows you to gain free movement, at last!
Weekly team coaching calls
Join our team of Movement Health professionals including Physical Therapists, Manual Therapists, Nutrition Specialists, and Golf Pros. These sessions will cover specific cases, answer questions, and demonstrate tricky exercises. Each call will be added to our library within 12 hours for your convenience.
Access to discounted 1/1 sessions
Want a more personalized experience? Schedule 1/1 sessions at discounted rates.
On-Demand Access to our Education Library of over 1,000 videos including
Showcasing specific stretches
Soft tissue techniques
Corrective exercises
Product techniques
30-60 minute joint control classes based on body part limitations.
Easy access shopping list for all our favorite mobility tools.
Puts mobility in the palm of your hand.
7 easy exercises to get warmed up and ready to play
Learn to utilize the sticks or Golf clubs to improve your mobility & your swing.  62 instructional videos for stick-specific mobility exercises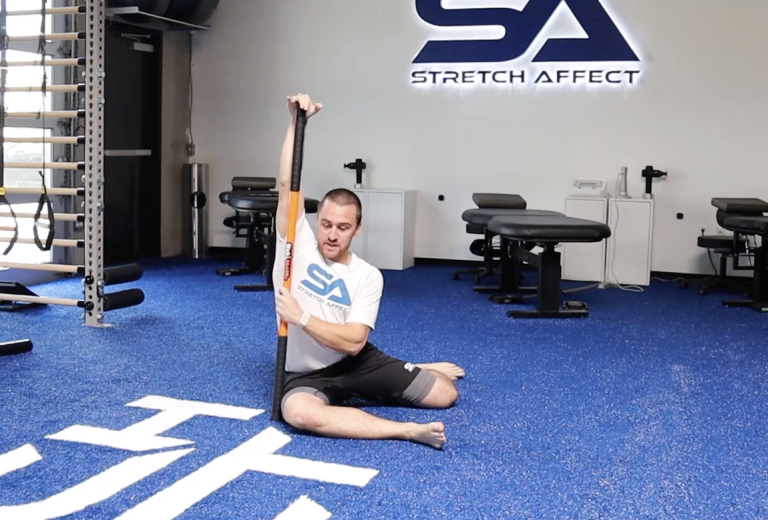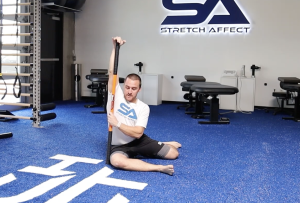 Real people. Real stories.
Appreciates the integrated plan to address issues with shoulder, neck, bak, ankle... unlike he's found through any other modality or professional.
Enjoys improved functionality in golf with ongoing support from the Stretch Affect team who truly listen and care about his ability to perform.
Appreciates the integrated plan to address issues with  shoulder, neck, back, ankle... unlike he's found through any other modality or professional.
Here's a quick reminder of everything you get today:
1/1 appointment with one of our Movement Health Practitioners to assess your unique needs and guide you to the perfect starting point to free your body and start moving better today.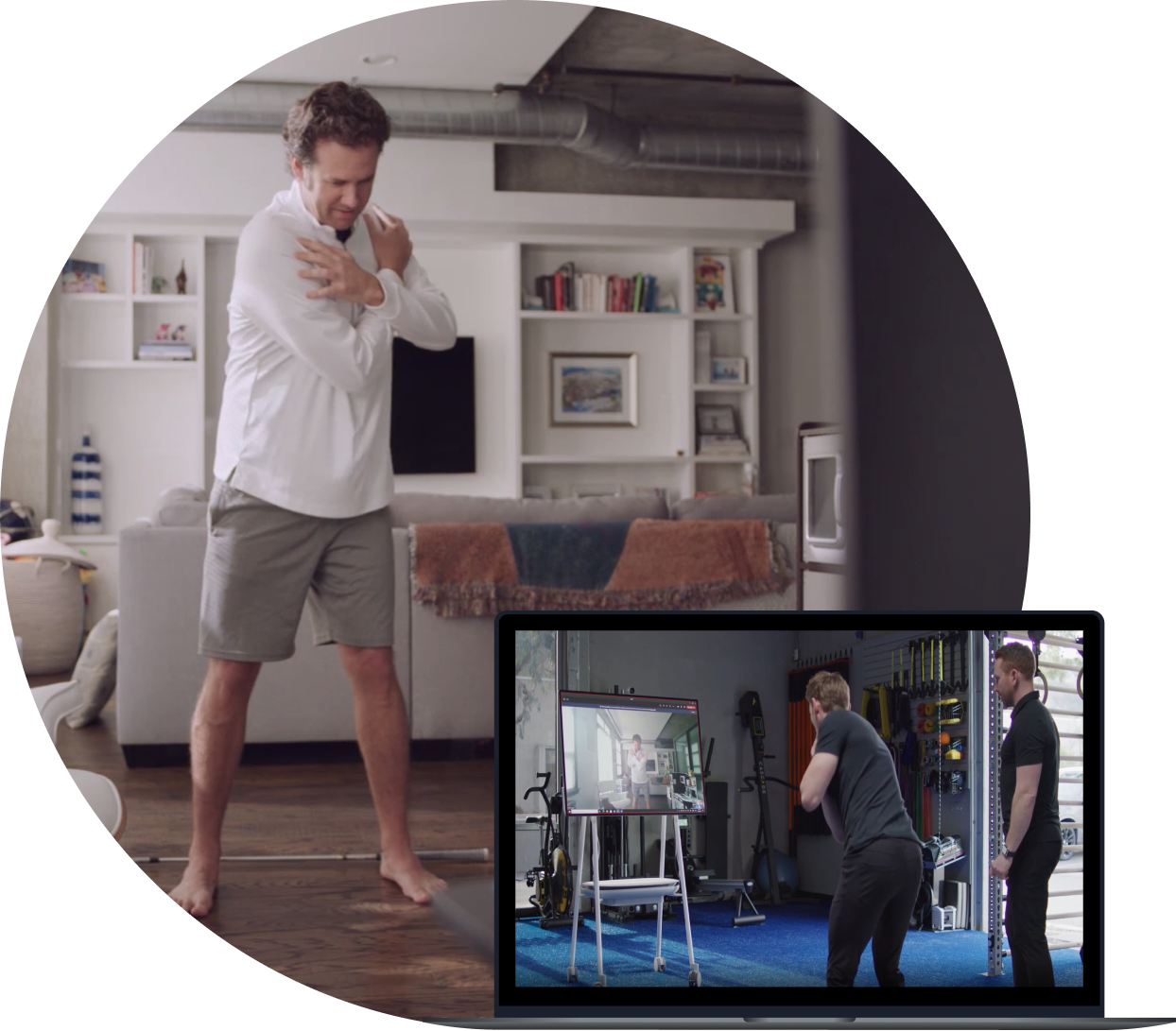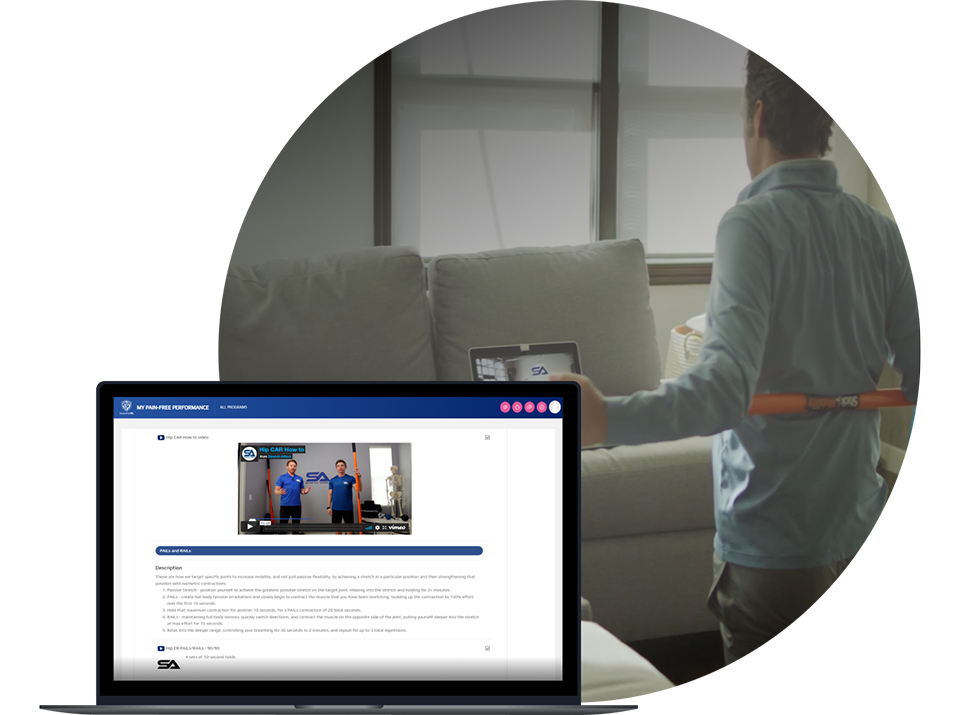 Access to our Digital Library of Mobility Exercises
Our program is designed to guide you become your own best health care advocate.  Our tutorials educate you to identify challenge points and fix them using our extensive library of exercises.
Led by our team of Performance Coaches, live group coaching allows you to ask questions, learn more about tricky maneuvers and share your journey with an amazing community of high-performing individuals working hard to improve their own golf game.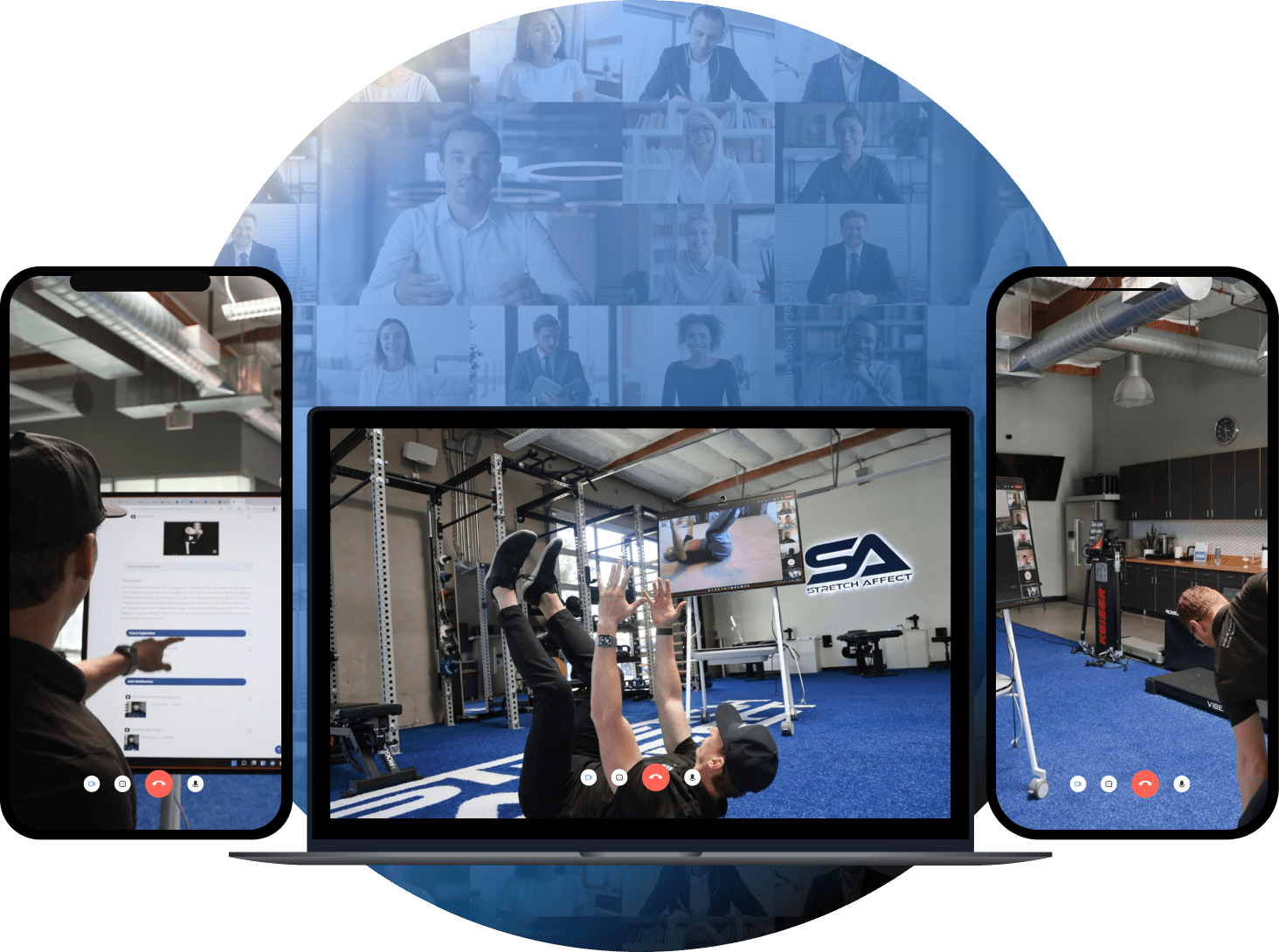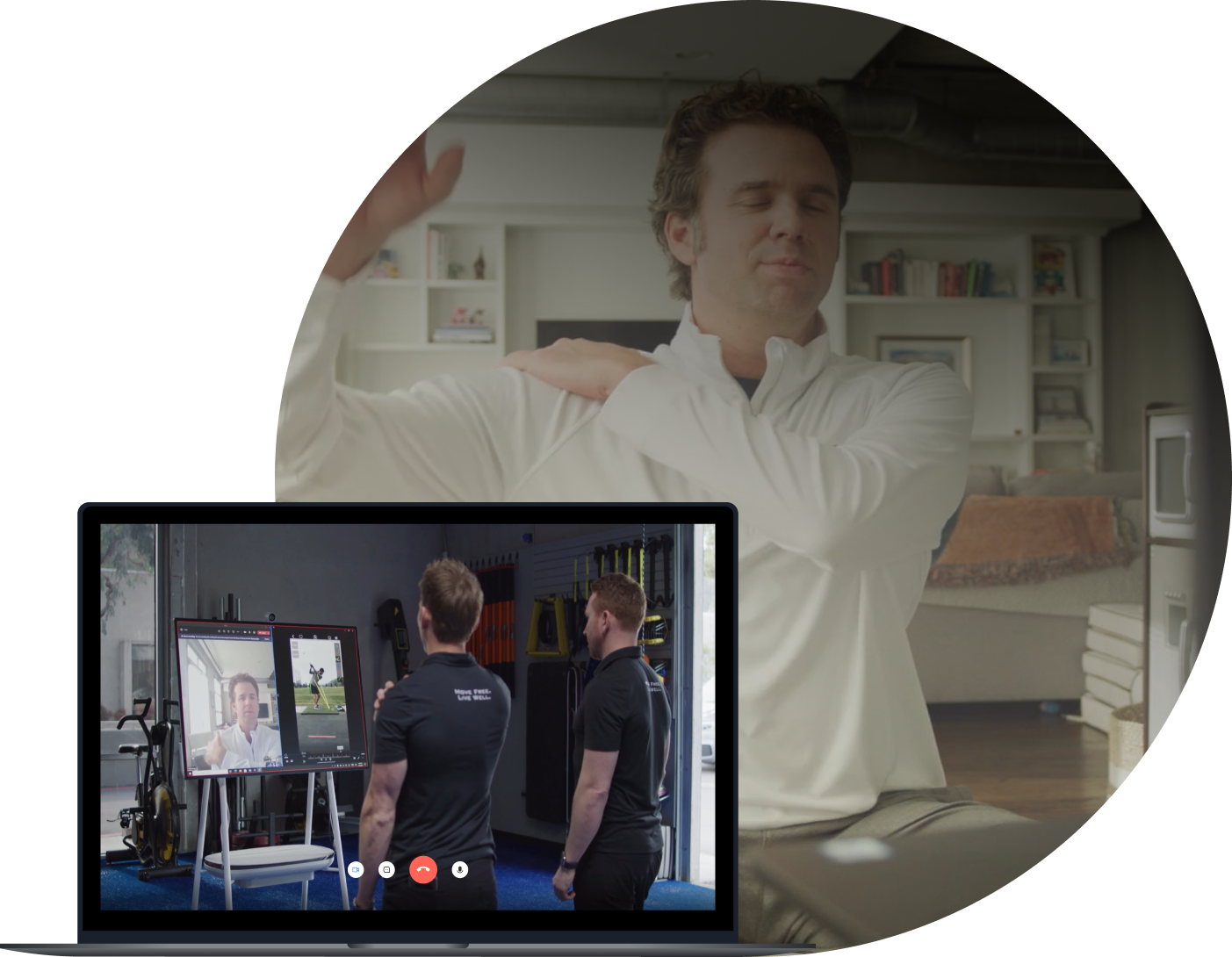 Discounts on 1/1 Sessions
Whether you are in San Diego or Timbuktu, we are just a video screen away from providing you with personalized care at discounted rates.
Chris Wilke
CSCS, PICP, ART,  
TPI, FRCms, SFMA 
Chris Wilke
Chris strives to inspire extraordinary humans to stretch, grow and thrive through a movement-based lifestyle. His goal is to create an environment where achievers are empowered with the knowledge and tools necessary to excel at sport and life.
Kyle Valery
Kyle brings out the best in everyone he encounters and helps people implement healthy habits that lead to lasting change. Interdisciplinary training provides a holistic approach encompassing nutrition, Active Release, manual therapy, psychology, and strength training.
Justin Balleza
Doctor of Physical Therapy 
TPI, ART, SFMA, Gait, TM 
Justin Balleza
Justin is a doctor of physical therapy and has worked with athletes of all levels.
Dr. Justin's superpower is treating each individual as a whole. He has an uncanny ability to creatively adapt your experience to meet your specific needs and abilities.
Nick Perkins
Doctor of Physical Therapy 
OCS, ART, CCI, IASTM, USAW 
Nick Perkins
Dr. Nick Perkins was born and raised in San Diego, CA. From a young age he was involved in multiple sports, and eventually became a tri-sport varsity athlete during his High School years. In 2005 he was awarded North County San Diego Scholar-Athlete of the year. He later earned a Bachelor of Science in Public Health Science from the University of California Irvine.
We KNOW you have questions. We have ANSWERS.
No problem. We've worked with people just like you, and have developed a patented process to assess your unique needs, injuries, movement patterns, and challenges, and provide you with the necessary steps to start working through your own restrictions and let go of what is holding you back. Our team combines Doctors of Physical Therapy, Movement Health Practitioners, and years of experience and training to look at the WHOLE you, not just the tiny part of you that insurance said your Physical Therapist was allowed to treat in that 12-minute session.
The first thing every participant will do upon intake is signing up for their physical assessment with one of our Movement Health Practitioners. From here, you will be pointed to the first set of exercises in our curriculum to start down your own personal path to movement health.
Exactly! We created this program to be done on the go. Sure, you'll want to zoom on in, virtually or in person, for your assessment but once we do that everything else is on your schedule. Your daily routine can be done in just 10 minutes when you're ready for a mid-day coffee break, even. Our weekly team calls are hosted on-demand as well so you can learn from the comfort of your couch with a tasty cold beverage.
Absolutely! We are all better together. What's the fun of playing golf if your buddies are all too gimpy to show up? That's why we offer a weekly Team Call. All of our participants are invited to join and share, grow and learn from our experts and each other.
Certified by the best in the industry

3650 Dunhill Street, Suite 130
San Diego, CA 92121