Earn your "Best Round Ever", with the FREE Warm-up Program.
HALF YOUR RISK, DOUBLE YOUR FUN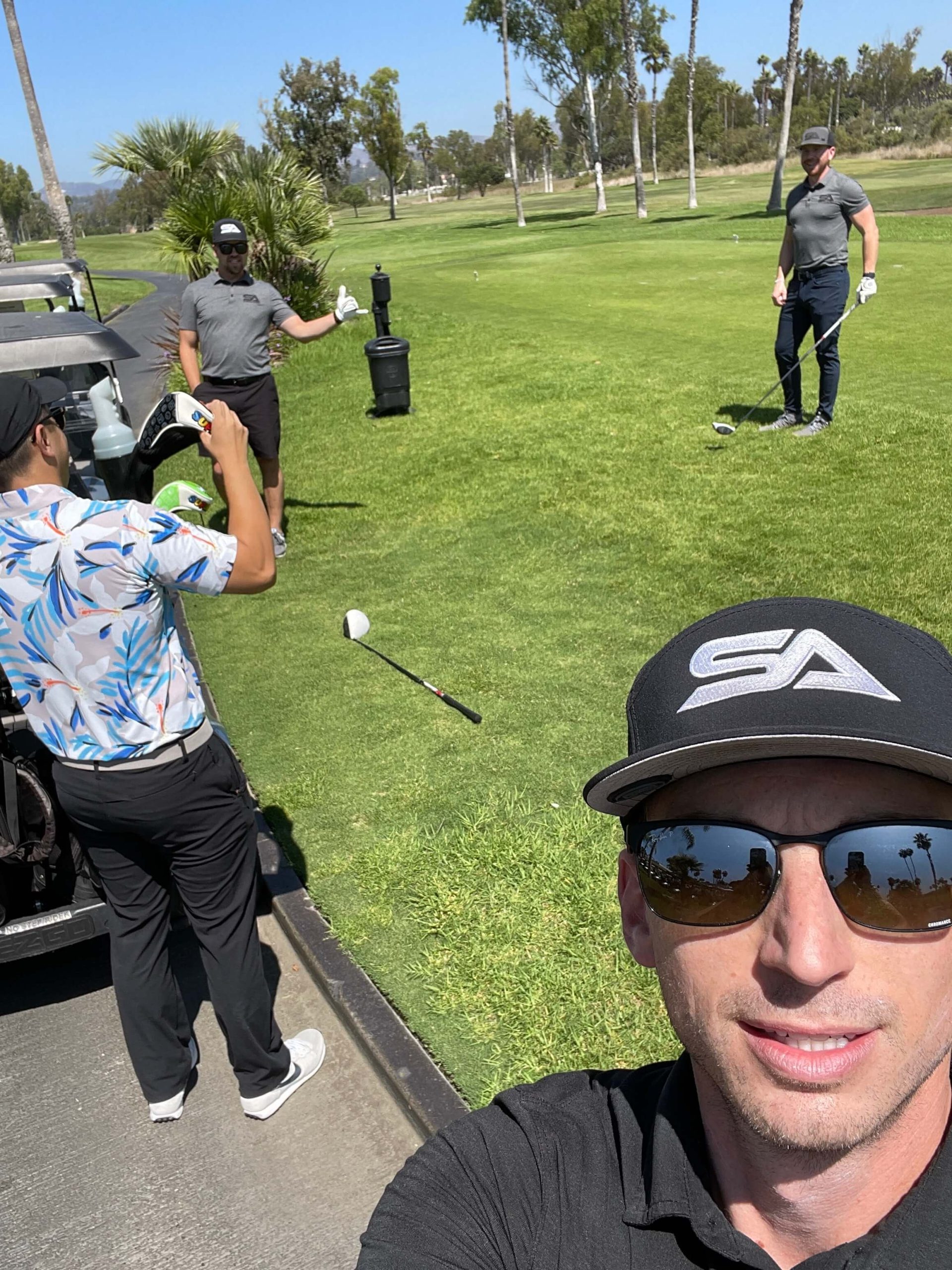 We all know we should take the time to warm-up before we start a round of golf, but let's be honest, we don't want to be the only one doing it. We don't want to spend the extra time. Is it really necessary?
So.  We don't.
Ask any pro if they'd skip a warm-up, we're sure the answer would be a resounding no.
But mostly, we just don't know HOW to do so effectively.
Real People – Real Change
STEVE:
40-year-old executive
spends his days in front of a computer or in meetings (SITTING)
works hard on his golf game - including swing coaches, trainers, golf lessons...
still struggles with rotational tightness
Steve's commitment to success is what got him the physical results that upgraded his golf game. He used the exercises, stretches, and warm-ups we taught him and he's playing his best golf… Now it's your turn!
What You Get With Our Warm-Up Program
Download our free warm-up program and learn to free your body & swing big.
CERTIFIED BY THE BEST IN THE INDUSTRY

3650 Dunhill Street, Suite 130
San Diego, CA 92121